Rouse Franchise Lawyers: We Mastered Both Sides of Franchising
The business lawyers in our Brisbane franchising team deliver pragmatic guidance on matters relating to both franchisors and franchisees.
We take the time to understand the unique details of your business as well as the network model to deliver smooth, timely transactions and accurate legal advice grounded in 'real world' business experience.
As experts in fast growing network businesses, we have developed a deep understanding of how you can leverage your intellectual property through licensing and distribution models.
What Can Our Franchise Lawyers Do For Franchisors?
Our franchise lawyers help franchisors with a range of regulatory, compliance and goal-oriented transactions, including:
Initial assessments and consultation on whether franchising is right for your business.
Strategic advice on franchising structures, licensing, reseller, agency and distribution arrangements. We work closely with our tax specialist and to advise our clients on taxation, GST, stamp duty and payroll tax.
Preparing the wide range of franchise documentation required for a new system. Our franchise solicitors who know the ins and outs of franchise law will create documents and structures for you designed to match your individual business model.
The protection of franchisor intellectual property rights including trade mark registration and enforcement (inside and outside of Australia).
Draft a review of compliance with the Franchising Code of Conduct and dealing with the ACCC in respect of authorisations and notifications.
Pricing, supply, misleading conduct, unconscionable conduct and other aspects of the Competition and Consumer Act 2010.
Documenting licensing and distribution arrangements that do not fall within the Franchising Code of Conduct. Talk to us about on- and off-shore manufacturing deals.
Advice on the issue of new franchises including the handling of all documents and negotiations.
Guidance with master franchising and area development.
Help with mediation and dispute resolution.
Advice on commercial property leasing including negotiation and preparation of premises leases, subleases and other real property matters.
We act for many franchisors across Australia and New Zealand. Many of our clients are household names with established national and international networks.
We assist new and emerging franchisors in the establishment process and regulatory framework.
Our typical engagement with a franchisor is a long-term business partnership. Some of this is spent issuing franchise documentation, dealing with franchisee transfers or renewals, and ensuring that updates to documentation are well-managed and compliant.
Our core role is to take away the compliance burden so you can focus on your business.
Strategic management of franchisee relations is crucial to the success of any franchise. Tactful management of franchisee issues is an integral part of our service. Whether that involves a thorough approach to ensure compliance or something more delicate, we work hand in hand with the decision-makers to ensure that we reduce the stress and cost of growing and maintaining a franchise network.
We have been involved in many franchise mediations and disputes. Our success rate speaks for itself. Read testimonials from satisfied clients.
At Rouse Lawyers, we believe in providing holistic advice for clients. With this in mind, we've developed strong relationships with reputable, professional franchise consulting and accounting firms.
This allows us to refer our clients to specialists for advice and services that are outside of those offered by a law firm. We'll help you create a team that's 'got your back' across all of your franchise enterprise.
What Can Our Franchise Lawyers Do For Franchisees?
Need help or advice about the franchising regulatory environment? Here are are just a few areas our franchise lawyers can assist you with:
Advising franchisees on franchise agreements and disclosure documentation for the grant of a franchise. We explain the mountain of paperwork to you in plain English.
Assisting franchisees (whether as sellers or buyers) in franchise sales and acquisitions from business sale contract negotiation to leasing, review of franchise and associated documentation.
Franchise transfers, renewals and terminations.
Leasing and licensing of premises, including the negotiation of real property leases, subleases and premises licenses.
Disputes resolutions and mediation.
Rouse Lawyers' Process For Advising Our Franchisees
Most franchisees we advise look for a turnkey legal solution. We are often involved in business structuring and leasing matters at the same time as advising on the franchise documentation provided by a franchisee.
We have developed a unique process for advising franchisees.
Our franchise lawyers offer:
A comprehensive review of the franchise documentation by our franchise lawyers.
Preparation of a written 'Franchise Summary Report', which:

outlines, in plain English, the key terms of the agreement, your rights and obligations and other legal matters that are important to consider;
provides high level advice regarding franchising in general and the operation of the Franchising Code of Conduct; and
highlights our recommended changes.

A meeting with you to discuss our review and advice, along with your questions. While we prefer a face to face meetings, we offer alternative options such as teleconference or Skype.
A summary of our comments on the franchise documentation, including possible suggested changes.
Assistance with execution of the franchise agreement, including signing the independent legal advice report (if requested to do so), and other legal documents such as company or leasing documentation.
Alert for any peculiar or unfair provisions that appear out of the ordinary.
Independent solicitors certificates.
Franchise Agreements
Franchise agreements are the key element of the relationship between a franchisor and franchisee.
The development and ongoing management of a franchise agreement requires an understanding of key areas such as:
termination and default
supply terms
financial payments
disclosure requirements
marketing
rebates
pricing, and
The form of the franchise agreement must reflect the commercial intent of the business rather than structured purely on legal considerations.
A franchise agreement by its nature has enormous variety from one to the next and there are different structures such as master franchise agreements, multi-unit franchise agreements, area development franchise agreements and joint venture agreements.
Licensing and Distribution
Often it is the distinction between a licence, distribution or supply arrangement and franchise that needs first consideration.
There are different implications for clients depending on what they intend to do in the future and the level of regulation that applies.
When documenting a license or distribution agreement it is important to consider important matters such as:
territory
minimum performance criteria
product or service requirements
pricing
supply arrangements and delivery
obligations & responsibilities
termination
product recall
promotion & marketing
intellectual property.
We work closely with our clients to draft agreements and business relationships that reflect the specific commercial intent of the arrangement.
Why Choosing Rouse Lawyers?
We are committed to going 'on the journey' with you to ensure you are in control and fully-informed at every step.
Importantly, our 'no surprises' fee policy means you can feel completely comfortable to give us a call when you need us. Unlike many commercial law firms in Brisbane, we don't 'start the meter' every time the phone rings.
We are as keen on your success as you are!
Rouse Lawyers is a member of the Franchise Council of Australia.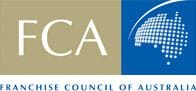 Peter works in franchising, distribution and mergers and acquisitions. His clients range from SMEs to global corporations with an Australian presence.
Developing a deep knowledge of his client's business is paramount to Peter to ensure he provides quality and timely advice to his client's.
Matthew is the founder of Rouse Lawyers. He leads the firm's Corporate & Commercial team. Before he started Rouse Lawyers, Matthew developed his expertise as a commercial lawyer with some of Australia's largest law firms.
Matthew specialises in mid-market mergers & acquisitions. These businesses tend to be larger private or family owned businesses.
Matthew also practices in general corporate advisory with much of his experience being with clients in emerging technology or organisations with substantial intellectual property.
Matthew is trusted by the firm's clients to deliver astute and practical legal advice to make sure Rouse Lawyers team delivers on its promise to offer top-tier counsel on time with the clients' interests and value in mind
Latest From The Blog - Franchising
Client Reviews
"Their knowledge of franchising is comprehensive"
"I have tried several of the larger law firms at the big end of town but found their services to be quite bland and predictable. Rouse Lawyers's style of operation suits me much better, their knowledge of franchising is comprehensive, and just as importantly, their thinking is distinctly street wise and entrepreneurial."
Ross Clayton
The Vast Interior, Head Franchisor
"Engaged to implement our franchise system and structures for expansion"
"After aptly handling a previous long-term dispute of ours in such a competent manner, Rouse Lawyers were engaged to implement our franchise system and structures for expansion. The commercial advice and timely assistance provided by Matthew and Peter has been outstanding."
Andrew Lamont
Federal Pest Control
"Robert was outstanding"
Robert was outstanding. He was pro-active with his views and was very forthcoming with the approaches that should be taken and possible ramifications. He kept us informed all the way, was very definitive on things and just handled every little bump and left field issue along the way in his stride. The way he communicated with the Australian Taxation Office was exceptional.
Mandrew Smith
Partner Kmw Accountants
"The team at Rouse Lawyers has been fantastic."
The team at Rouse Lawyers has been fantastic. As a new technology startup, we had some unique requirements around licensing and partner agreements, trademarking as well as off-shore contractor agreements. Matthew and Patrick have been great to deal with – not only from an advice perspective but also delivering these agreements in a timely manner. Dealing with Rouse Lawyers has allowed us to concentrate on our business knowing the legal side is in good hands.